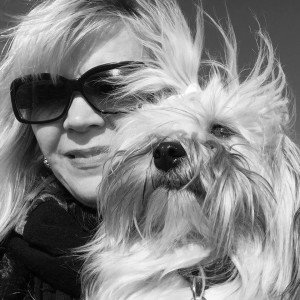 Photo by Taina Relander
Costume and set designer Taina Relander, a varied visualist – opera, theatre, contemporary dance, performance, film – who works both at the national main stage as well as at off stages. Lately she has focused on opera projects.
Freelancer in Helsinki since 1991, visiting the theatres all over Finland, as well as in Spain, Estonia and Zambia. She has designed costumes and/or sets for over 100 productions. Exposition 'SETs&Stuff' presented her selected works in the Theatre Museum in Helsinki 2004.
Scenographer Taina Relander was graduated as Master of Arts from the School of Arts and Design / Aalto University in Helsinki in 1984. Her diplome work subject was the costume design for the contemporary dance. Post graduate she studied in the scenography department of the École Nationale Supérieure d'Art Villa Arson, with the grant of French Government in 1987-1989.
Relander worked as a set designer at the Rovaniemi City Theatre 1989-1991 and a costume designer at the YLE Broadcasting Company 1983.
Visual workshops belong to her professional skills. During several projects she has been tutoring students from Aalto University in collaboration with the audience outreach departement at Finnish National Opera 2015-2019.
Notable designs
Opera:
Kaasinen LÄHDE Finnish National Opera 2021
Britten ALBERT HERRING Sibelius Academy Opera 2020
Kortekangas ELÄMÄN KUVAT Korsholm Music Festival 2019
Léhar GIUDITTA Opera Box 2019
Rossini IL VIAGGIO (a Reims) Sibelius Academy Opera 2015
Kortekangas JANNEN SALAISUUS Finnish National Opera 2015
Puccini GIANNI SCHICCHI Finnish National Opera 2011
Purcell/Shakespeare FAIRY QUEEN Pori Opera 2011
Kyllönen EL LIBRO DE LOS REYES Gran Teatro Falla, Ayuantamiento de Cádiz and Theatre Musical Kapsäkki 2009
Ferrero MARILYN Vaasa Opera 1993 / Finnish National Opera 1995
Dance:
BROTHERS choreography Alpo Aaltokoski, Stoa 2017
GUARDIAN OF THE NIGHT choreography Alpo Aaltokoski, Full Moon Dance Festival 1992 / Kuopio Dance Festival 2001 / Cable Factory 2008
BLUE GATE choreography Carolyn Carson, Finnish Jubileum at Tampere Hall 1992
SANTA MARIA DELLA GRAZIA choreography Sanna Kekäläinen, Zodiak Presents 1990
Performance:
PIIPÄÄ director Marikki Hakola, composer Kaija Saariaho 1987 / PIIPÄÄ REMIX Emma Museum of Modern Art 2011
Workshop:
WORLDCAPE role costumes, collaboration with Theatre Museum, primary school Vuosaari 2004, with grant of Arts Promotion Centre Finland